It is very meaningful for me to take part in the TESOL lessons. I learned a lot of teaching theories and methods during such short but very resourceful 4 days' learning trip. I'm going to say, the instructor Alex is the most experienced English teacher I had met. He enlightened me so much. His lessons are full of points and pleasure. By Alex, these lessons are carried out smoothly and orderly, no hurry and haste at all. Though these lessons arranged were very intense within 4 days. He developed friendly and vivid atmosphere to classes, which made us acceptable to the lessons. I did not feel boring and exhausted in his class. I realized that the English class can be such interesting with help of some specific games and other resources. What's more, it is very important to apply the theories into my classes and teaching career down the road. I'd like to make much effort to intrigue students to be more enthusiastic with English learning.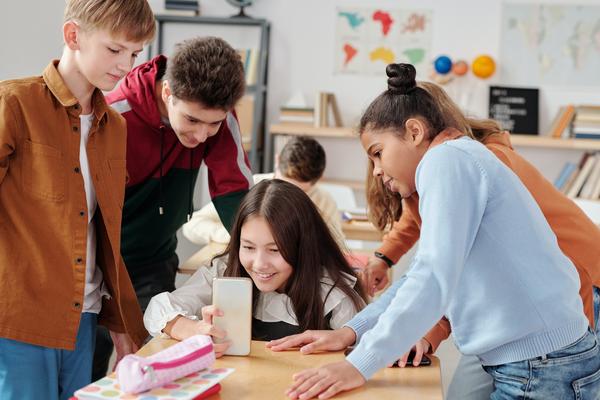 This classes provide by TESOL recalled me of my English learning experiences in the past. I was not satisfied with my English teachers when I was in the university. Compared with Alex's lessons, I thought their class were pretty boring. Because they could not grab students' attention and arouse students'interests. It seemed that they just killed time and they were keeping talking for 45 minutes. Take an example, Mr Wang, who taught the extensive English reading did not interact with students. It was totally teacher-guided and teacher-centered class. There were no opportunity for students to show themselves in his class. As a result, students, including me myself, couldn't concentrate on his class while they were interested in everything except listening to the teacher. It made me embarrassed now, but at that moment, I couldn't help distracting by something else, except keep notes in the classroom. And students were unwilling to communicate with each others. It was a failure in terms of an English class.
I did not attempt to criticize one of my English teacher by taking my his example. To be honest, what puzzled me was how to be a good English teacher as an English learner. It is not a hindsight. Now I know that teaching methods are vital for teachers to guide and manage the classes. In this breakthrough moment, I have learned TESOL advanced courses. I learned that how I can put the theories into practices. These methods not only enable me increase my professional knowledge to grab their attention, but also enlighten me to make the class funny which are expected by students. With what I learned in TESOL and my past experience. I imagined to design a reading class. I want to avoid the mistakes made my teachers and absorb the new knowledge into my class. I try to ask more questions which can help them focus on the the passage, arouse their interests in class and give the more chance to open their mouth. At the beginning of the class, I am likely to introduce the background with a song or short video. In this way, students can presuppose the content of the passage and it will be easier for them to absorb the knowledge. Then I will help them to familiarize the new words which can be the barrier for students. Also, with these new words, students can guess the topic and register of the passage. Next I will ask students to read the passage as quick as possible and tell me the main gist of the passage or share the passage structure. It can help students to improve the reading speed and increase the ability of canning and scamming. Then I will assign some specific questions like true or false, multiple questions, and so on based on the content. Students must be very careful for the passage and have a deep reading and understanding for the class. In the end, I will ask students to have a discussion with partners to show their ideas to the topic. Students can be active to part in the tasks because they can share their own experience and feelings. And it is critical for students to cooperate with others to deal with problem. Last but not least, the homework is necessity. It is good for them to reread the passage and make preview for the new lesson.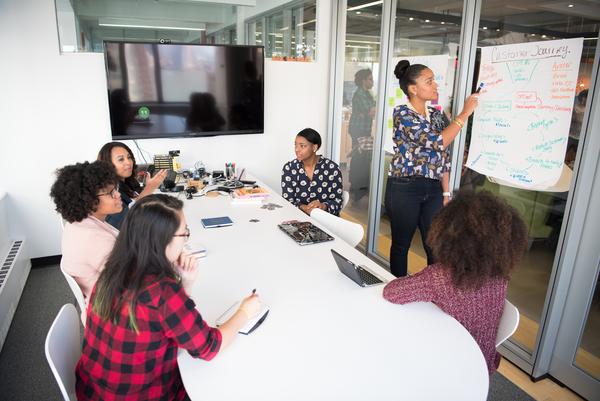 All in all, it is essential to create a good teaching atmosphere for class. And there's two golden rules we teachers should follow: one is that mother tongue can appear; the other is that don't correct students' mistake directly. Fluency is the first. I have made such mistakes because I can't help to correct my guests when I host an English corner. General speaking, I point their mistakes out immediately and directly. With TESOL' advances courses, I am determined to change myself and to encourage them to speak more. I hope I can bear this two rules in my teaching life.
It is essential to do same games when it is necessary. I did some warm-up games before when I hosted English corner, like do some rap on English sentence, say some words that belongs to a specific categories, who's spy, do some puzzles, role play etc. But now I know a ton of warm-up games which make students never get tired of them. We can sing a song, dance with music, write, play an instrument, and tell a chain of story etc. These classes enriched my teaching experiences.
When it comes to the teaching methods, like direct method (natural method), communicative method, Project Method, Graphic method, TPR method, they all are practical and necessary in teaching English. We use direct method (natural method) and communicative method more in teaching spoken English while using Project Method, Graphic method more in Englsih writing and reading classes. So just make good use of these methods in classes, then the students will benefit a lot and the teaching goals will be achieved.
In a nutshell, dreamed of being a qualified English teacher, I need to learn more from teaching lessons, pay much attention to my students, and put the teaching theories into my daily teaching actions. This journey is worthwhile for me, although the schedule is very tight. I have learned some abstract teaching theories which show the full picture of different classes and some concrete teaching tips like some class activities to adjust class activities. Besides, it share some tiny but useful points like body language in classes. For example, there's another significant thing to keep this little useful trick with making more eye-contacted. On one hand, it shows your caring about students. On the other hand, it is better way to warn them to do some distracting things. I am with Alex's ideas that we teaching stuff should always set a long-term goal with students-oriented. Everything should start with a fixed goal, split it into more small steps, and stick to it every day. Sticking to it, I will succeed in my teaching career.
免费领取更多英语教学法请联系我们 
TESOL中国官网:www.tesolinchina.com
TEFL中国官网: www.teflinchina.com
了解更多课程信息和最新开课信息
TESOL客服微信:13241000737
总部电话:400-6666-232
企业邮箱:admin@TESOLinchina.com
学员服务邮箱:hi@tesolinchina.com