ADVANTAGES OF TEACHING ENGLISH IN AN ENGLISH-SPEAKING COUNTRY
Job opportunities. A lot of foreign students travel toEnglish-speaking countries to study. People from other countries move toEnglish-speaking countries for work, creating a lot of job opportunities forteachers of English in colleges, language schools, summer schools, and ongovernment-funded programs for immigrants.
Home comforts. If you stay in your own country you willbe living in comfortable and familiar surroundings, you will be able to spendtime with your friends and family and will never experience homesickness orculture shock.
Pay. Often you will be getting a bettersalary than you would working abroad and will be able to enjoy the comforts ofa good standard of living in your country.
Students. Students can practise English outsidethe classroom all the time and that gives them extra motivation and makesclasses more interesting. They can share their experiences and ask questionsabout the language they encounter in real life situations. Studying functionallanguage (in a cafe, in a shop, at a doctor's) becomes a real practicalnecessity - so the students will practice English, whether they want it or not,outside the classroom.
You can give them real-life oriented homework, e.g., find out how muchsomething costs, try Irish coffee in a pub and find out how to make it from alocal.
Another important point is that the interference of students' L1 isminimised by the fact that you have students from different countries in yourclassroom and they have to use English to communicate with each other.
Culture. It is quite satisfying to teach othersabout your own culture and you will have opportunities to explore your owncountry going on trips with students (summer schools always organise day tripsto various tourist attractions). Also you will meet students from differentcountries and will learn a lot about their culture from them.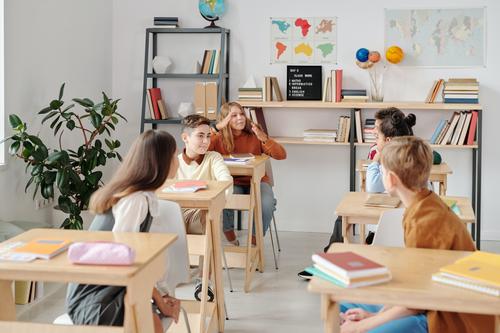 DISADVANTAGES OF TEACHING ENGLISH IN AN ENGLISH-SPEAKING COUNTRY
Perks. Even though your salary will be highenough, there will be no extra perks like accommodation, flight reimbursement,or free language classes.
Job opportunities. Since the job opportunities depend onthe numbers of foreign students coming to an English-speaking country to workor study, work may be sporadic or seasonal. You might have to work part-time orfreelance - getting a few hours here and there, working for different schools,subbing. But you can always rely on plenty of work opportunities in summerschools. It can even be a good way to get some experience as a Director ofStudies.
Non-native teachers. If you are anon-native teacher living in an English-speaking country, your jobopportunities might be seriously limited. Not because you are not good enough,but since students are paying high fees for learning the language in anEnglish-speaking country they might expect to be taught by native speakers.Schools may give preference to local teachers though should not discriminate.You might be able to get some part-time positions and subbing jobs and you canalways rely on having work during the summer. Summer schools pop uplike mushrooms and there is often a shortage of teachers betweenthe start of June and the end of August.
TESOL
A lot of newly qualified teachers choose to start their teaching careerabroad and move from country to country every year or two until they havesatisfied their thirst for travelling and feel a little homesick or decide tosettle down and return to their home country, either English-speaking ornon-English speaking. There they can choose to continue working in languageschools, pursue an academic career, become a freelancer and provide privatetuition or make a career move into teaching English online.
Online teaching is gaining popularity very quickly and it does not havesuch clear-cut distinctions between TEFL and TESL. You can live in anEnglish-speaking country or in a non-English speaking country and teachstudents from all over the world!
One of the major advantages of teaching English as a career is that itoffers a variety of options, so my advice is try everything and see where ittakes you.